Steven Poole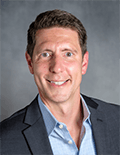 Steven is a 3rd generation Charlottean who graduated from Myers Park High School and received his bachelor's degree in Public Relations and Marketing from Appalachian State University.  During this time, he was called to be the primary caregiver for his terminally ill mother for 7 years.   This experience guided Steven into the senior living/end-of-life care sector where he spent 8 years working directly with families in finding care solutions for their loved ones, building census, and achieving revenue targets with a strong focus on elevating the patient/family experience. He broadened brand awareness through innovative "day-in-the-life-of" marketing approaches sharing the resident experience with the professional referral community.  In the midst of the COVID pandemic and prior to joining The Ivey, Steven had a 2-year detour into the mortgage industry where he focused on first-time home buyers and those needing down-payment assistance, achieving top sales closing leader w/over 280 units/year.
Where were you born and where did you grow up? Born and raised in Charlotte, N.C.
Favorite way to spend a weekend or a Sunday afternoon? Weekends are spent playing!  Playing with my dogs, friends, and family, going on long runs, and exploring anything outdoors.
What excites you about your work at The Ivey and the contribution you make here? I've learned that anyone facing a terminal illness or major health event needs a team.  A team to lean on, one that's a trusted source for professional advice and care, and a team with community connections and resources to map out care options while focusing on the enjoyment and quality of life.  I'm proud to be a member of that team and it excites me to see the direct impact we have within this community.