What's good for the heart is good for the brain!
Brian Asbill, MD Keynote Speaker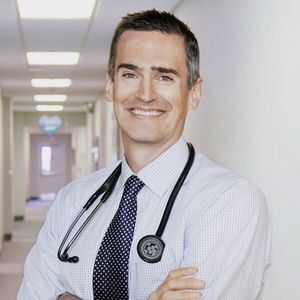 Cardiologist
Chief Health Officer, LoveLife!
Medical Director Preventive Cardiology, Mission Health
Diplomat American College of Lifestyle Medicine
Cert. Plant-Based Nutrition, eCornell
Dr. Asbill specializes in adult cardiology with clinical interests in non-invasive cardiology. He has spent many years treating patients with lifestyle-related chronic illnesses that have led to cardiovascular disease. 10 years into his 20-year cardiology career, he began the transition from managing heart disease to attacking the root cause through lifestyle medicine intervention and education.
Dr. Asbill has received numerous awards and his medical specialties include general cardiology, diagnostic cardiac catheterization, and echocardiography with advanced training in nuclear diagnostic imaging. He was the first registrant in the world for the 2017 inaugural board examination in Lifestyle Medicine.
Education and Experience
Bachelor of Science, Davidson College
Doctor of Medicine, Medical University of South Carolina
American College of Cardiology Fellow
Co-Founder, Ruckus Health
Medical Director of Preventative Cardiology, Mission Health
Diplomate American College of Lifestyle Medicine
Plant Based Nutrition Certification, eCornell
Former Cardiologist, Asheville Cardiology Associates