What's good for the heart is good for the brain!
Hayes Woollen, MD, MBA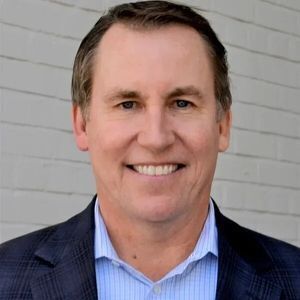 Primary Care Physician
Co-Founder & General Partner, Confluence Healthcare Partners
Dr. Woollen is an experienced healthcare leader with an extensive educational background, numerous awards and recognitions, and career longevity. A lifelong Charlottean, his experience as a primary care physician combined with various corporate executive roles uniquely positions him as a thought leader and innovator in the medical field.
Dr. Woollen is an expert and advocates for healthy lifestyles to ward off the potential for dementia and other chronic illnesses that lead to heart and brain diseases. He has served on several boards, more recently at the Charlotte Neuroscience Foundation which supported Dr. Charles Edwards and the Memory and Movement physician practice. Also, an author, Dr. Woollen has written and co-authored several books about this topic and now is excited to support The Ivey's Brain Health Solutions workshops for the Charlotte community.
Education and Experience
Bachelor of Science, Davidson College
Doctor of Medicine, Bowman School of Medicine at Wake Forest University
Master of Business Administration, University of Massachusetts Amherst
Partner, Confluence Healthcare Partners
Former Chief Medical Officer, Healthgram
Former Founding Partner, President, Novant Health Medical Group
Former EVP and CEO of Physician Services, Novant Medical Group
Former Medical Director, Presbyterian Executive Health
Co-Author, Fuel Your Body, Feed Your Mind, 2013
Co-author, Healthy Living for A Sharper Mind, 2021