Andrea Chappell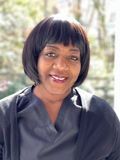 Andrea is among of The Ivey's most tenured staff.  Before joining The Ivey, Andrea held positions in retail management. 
Where were you born and where did you grow up? I'm a native Charlottean. 
Favorite way to spend a weekend or a Sunday afternoon?  I enjoy relaxing with my family.  I enjoy baking and am especially fond of baking cakes.
What excites you about your work at The Ivey and the contribution you make here? I take pride in bringing excellence to The Ivey's environment, making sure everything is clean and beautiful for our members, families, and staff. I also enjoy the relationships that I build with our members and families.