12-week Brain Health Workshops featuring leading experts in multiple disciplines and perspectives to build brain-healthy routines to keep your brain sharp and age well.
Learn MORE at your choice of FREE January 2024 Info Sessions.  REGISTER NOW ----->
Free Info Session
9:30 - 11:30 am:
12-Week Workshop Dates  CLICK HERE TO REGISTER For Winter 2024 Sessions
Winter 2024 Session  Feb 2 - Apr 18, 2024 
    8-weeks of Education Sessions       8:30am – 12:30pm Fridays
    4-weeks of NeuroFitness      9:00am – 12:00pm Mon-Thurs (your choice/by appointment)  
What's Good For the Heart, Is Good For the Brain
For many years, scientists around the world have focused their attention on heart health because cardiovascular diseases are the number one cause of death globally. Although not eradicated, heart health has improved and rates of death from heart disease are declining.
Because rates of death from Alzheimer's Disease are increasing, scientific research is now focusing on a new frontier, brain health! Research is now teaching us how to enhance our brain's health for a clearer, sharper mind …. IF we begin working on it early.
Dementia Does Not Have To Be Your Destiny!
 Anyone who desires to build brain-healthy routines and knowledge base to keep your brain sharp and age well
Age-related cognitive changes
Family members or friends with memory loss
Patients (or family members of patients) with memory loss
Mental Cloudiness from:

COVID-19 or Long Covid
Social isolation
Menopause
Cancer treatment
Anesthesia
Other reasons
---
---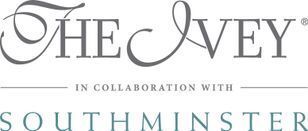 Build Brain-Healthy Routines and Knowledge Base To Keep Your Brain Sharp and Age Well
Curriculum-based education
Professional, licensed subject matter experts
Curated workshop materials
Interactive skill practice, experiential learning and support sessions
Brain Gym leveraging measurable technology
One-on-one sessions with wellness coach and senior fitness specialist
Coordinated and convened under one roof
Convenient location in the heart of Southpark
COVID-SAFE: Vaccinations are not required, but strongly recommended
---
Champion Supporters
Chasse Bailey-Dorton, MD, MSPH, FAAFP

Family Medicine Specialist
Subspecialty Complementary & Integrative Medicne
Subject Matter Experts
---