Gaston Wilson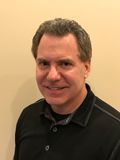 Gaston brings over 25 years of finance & accounting experience from public and private practices, including various VP and director level roles in multiple industries. Gaston spent five years with Ernst & Young in that professional services firm's Business Assurance practice early in his career. Gaston continues to hold his Certified Public Accountant License issued in 1995 by the state of North Carolina and holds a bachelor of science degree in Accountancy from the University of North Carolina – Wilmington (Magna Cum Laude). He received this degree while serving in the U.S. Army (active for three years) and U.S. Army National Guard of North Carolina from 1984 – 1992.
Where were you born and where did you grow up? I was born in Washington, D.C., and moved as an infant to Virginia and then West Virginia. Then moved to NC at age 16 and have been in here ever since — with the exception of my time in the Active Duty Army (1984 – 1987).
Favorite way to spend a weekend or a Sunday afternoon? Relaxing on a beach, by a pool or on an outdoor patio — somewhere with a great view of the ocean, the mountains or a vibrant urban scene. Oh, and holding a mimosa or glass of wine…definitely that, too! And if the scenery is not available or there is inclement weather, the wine and a cozy couch will suffice!
What excites you about your work at The Ivey and the contribution you make here? The best part of my time is being around amazing people who have been inspired to make their own contribution and seeing their commitment to The Ivey's members. The members themselves also inspire me and it's satisfying to know that in a small way I'm contributing to The Ivey's mission.