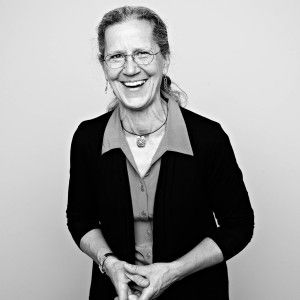 Earlier this week, I made a priceless investment in The Ivey by sending our entire staff (at different times, of course!) to attend the Teepa Snow sessions that were held at CMC in Concord.
Have you heard of Teepa Snow? If not, the time has come for you to get to know her.
First, she's a fellow North Carolinian. A graduate of Duke University and UNC-Chapel Hill, she and her husband call Efland, NC, home. So you already know she's good people!
Seven years ago, she was education director at the Alzheimer's Association in Eastern North Carolina, conducting about 140 local workshops a year. (In fact, my father and I attended one of her workshops in Wilmington after my mother was diagnosed). But as to be expected with someone as gifted as Teepa, the speaking requests started pouring in from all over the country (and the world). Now, she's on the road about 300 days a year, giving presentations and workshops based on her Positive Approach™ to Dementia Care technique.
Her three decades of experience as a Registered Occupational Therapist has certainly given her an abundance of insight and expertise on dementia care. But sitting in the room with her on Monday, I was struck by another amazing thing: her delivery style.
Teepa is like a Master Thespian, worthy of comparison to Meryl Streep and the other great actresses of our time. As she gives her presentation, she slips in and out of portrayals of individuals living with dementia, perfectly embodying them and bringing them to life before our eyes.
When she does, we witness our loved ones on stage. We see the familiar behaviors, the speech patterns, the changing energy, the words and phrases. We recognize the world of emotions – confusion, joy, fear, love, anxiety, serenity, anger, happiness, curiosity, all of it.
As a teacher, Teepa truly "shows" rather than tells. As a result, her presentations are imbued with all the hilarity and heartbreak that living with dementia brings with it.
Basically, it was REAL. And that's the magic of Teepa Snow. She understands deeply what we are all facing. Truly understands. And she hands over her wealth of information in a way that actually sticks with us. She makes a lasting impact, which allows us to then apply our new knowledge toward providing the best dementia care possible.
I've been a career-long advocate of investing in staff development. My team's "time with Teepa" not only enhanced their own amazing skill sets, but the benefits will continue to ripple out to our members and to the families that love and care for them.
Thank you, Teepa. Come back soon!
Got a comment? I love 'em! Email them here and I'll read and reply.