Lynn Ivey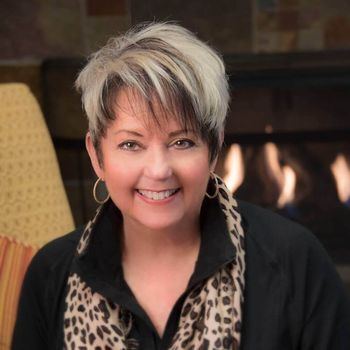 Founder & CEO
The Ivey
Lynn Ivey is recognized as a leading expert and advocate in the field of dementia. She founded The Ivey in 2007 as an enduring tribute to her mother, who lived with Alzheimer's disease, and her father, who was her mother's loving caregiver and years later also lived with dementia at the end of his life. Recognizing that Alzheimer's is a whole family disease, Lynn envisioned a unique place that provided a solution for whole family support.
As a result of seeing the effects of the COVID-19 global pandemic and following the science about brain health, Lynn shifted not only her thinking but also that of The Ivey to a message of empowerment.  Her message of "Hopeless to Empowered" includes not only understanding the disease and identifying the risk factors for developing dementia, but also providing education and steps to achieving a healthy brain to age well.
The Ivey is a not-for-profit memory wellness daytime solution for people already living with early-stage memory loss or cognitive decline, for the entire family of caregivers who love them, and for those who want to become empowered to live a brain-healthy lifestyle.
Married to John Moore, who cared for his late wife who lived with Alzheimer's for 10 years, Lynn and John passionately strive to make a difference in the Charlotte community toward healthy living and aging well.
Education, Experience & Community Service
Bachelor of Science in Business Administration, East Carolina University
Banking & Mortgage Management, Bank of America & Wells Fargo predecessors
Community patron and aging-sector service on boards, coalitions & committees