What's good for the heart is good for the brain!
NOURISH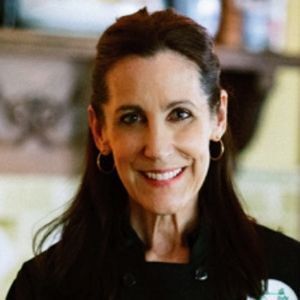 Cheryl Hoover, RPH
Founder, Pharmacy In Your Kitchen
Registered Pharmacist
Cert. Plant-Based Nutrition, e-Cornell
Cheryl Hoover is a registered pharmacist, who after a cancer diagnosis, realized that food would become her medicine. Her pharmacist background, extensive research on nutrition, and certification in plant-based nutrition prepared her to embrace the power food has on health.
She believes there is a pharmacy in your kitchen that can be used to heal, fight, and prevent disease. Her book, Healthy Living for A Sharper Mind, co-authored with Dr. Hayes Woollen, details her food philosophy and includes recipes that follow those principles. She founded Pharmacy in Your Kitchen to offer inspiration and lifestyle suggestions that promote eating the way your body was designed to be nourished.
Credentials
Bachelor of Science, Eschelman School of Pharmacy, University of North Carolina at Chapel Hill
Registered Pharmacist
Plant Based Nutrition Certification, eCornell
Founder, Pharmacy in Your Kitchen
Co-author, Healthy Living for A Sharper Mind