SLEEP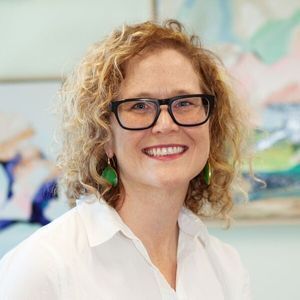 Kristin Daley, Ph.D, DBSM
BASE
Licensed Psychologist Diplomat Behavior Sleep Medicine
Long before she became a sleep expert, Dr. Kristin Daley was just a college student enrolled in an undergraduate neuroscience course. During the lecture on sleep, she nodded off. True story.
Fortunately, her slumber didn't last. Dr. Daley's career in sleep medicine began while she was finishing her master's and doctorate degrees, both in psychology, at The University of North Carolina at Charlotte. In her first job, she logged 13-hour shifts as a sleep technologist in a SIDS research lab. The babies slept. She stayed awake, thanks to copious amounts of coffee.
Today, Dr. Daley is an experienced psychologist and founding partner of BASE Cognitive Behavioral in Charlotte, N.C. She is certified in behavioral sleep medicine by the American Board of Medical Specialties and trained to work with patients of all ages who suffer from sleep disorders. She has been a presenter on Behavioral Sleep Medicine for the American Academy of Sleep Medicine, North Carolina Academy of Sleep Medicine, Carolinas Sleep Society, and Georgia Academy of Sleep Medicine. She has also given talks for NC Psychological Association on Mindfulness and Neuroscience. As a mother of three, she knows how elusive a good night's sleep can be.
Credentials
Bachelor of Science in Biology, University of North Carolina at Chapel Hill
 Master of Arts in Clinical/Community Psychology, University of North Carolina at Charlotte
Doctor of Philosophy in Clinical Health Psychology, University of North Carolina at Charlotte
Founder, BASE Cognitive Behavioral
Diplomate in Behavioral Sleep Medicine (DBSM)
Specialist in Dialectical Behavior Therapy
Specialist in Acceptance and Commitment Therapy