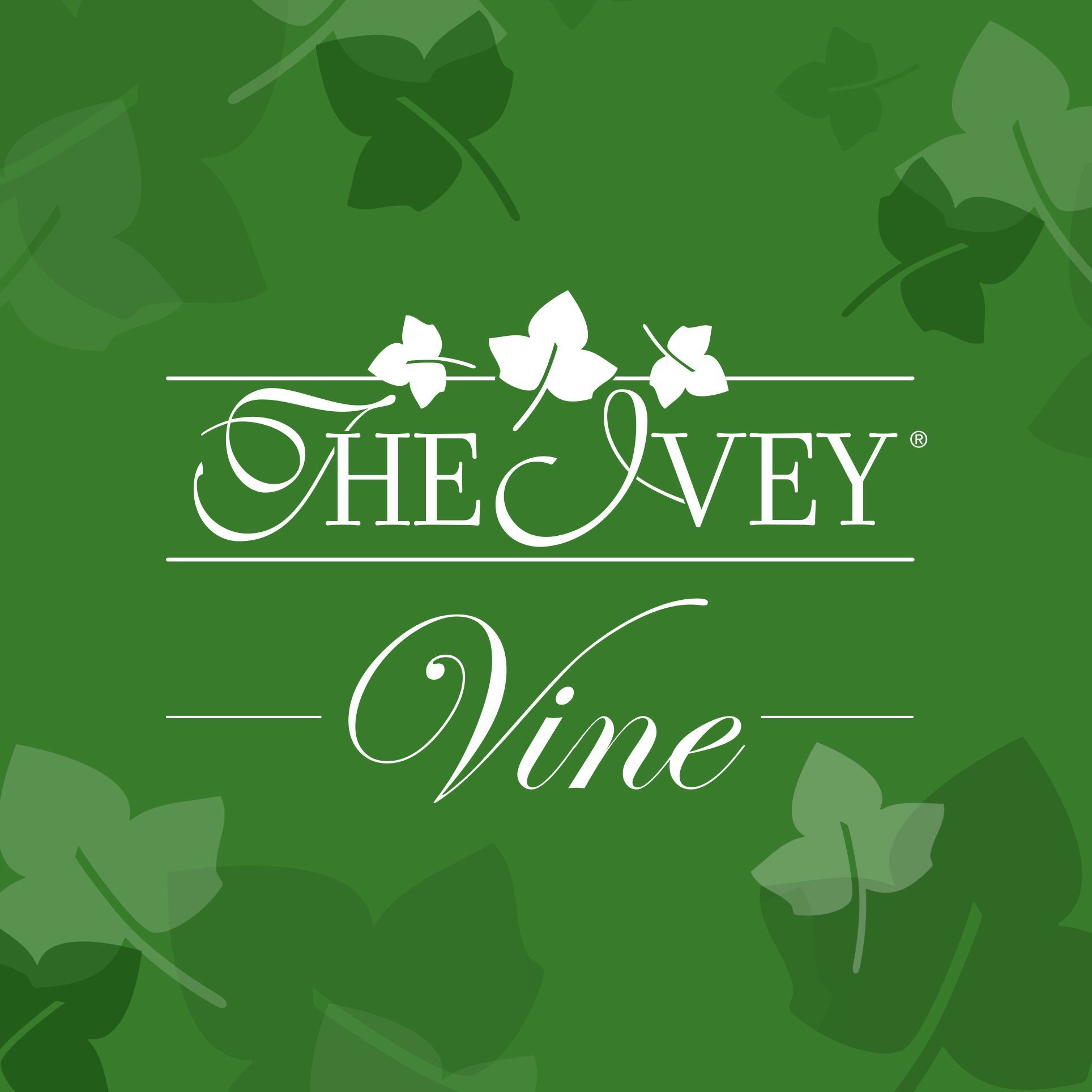 Dear Readers,
Happy New Year!  Even though a month has passed since 2021's New Year's Day, it is still exciting to think about a new year and turning the page on 2020.  
And even though nearly 3 years have passed since I signed off with my last blog after coming to your inbox for 4 years, I have resolved to resurrect that blog and greet you with a thought-provoking, inspiring, fun, and often, educational brief to start your week.   
Just as we re-imagined our daily programming in response to the pandemic, we have re-imagined the blog with a new name:  The Ivey® Vine!  There was no mistake in naming this organization over 14 years ago, when The Ivey was chosen.  Not only was it mine and my parents' name (albeit spelled with an 'e'), it was the founding symbolism that formed the vision and culture for how the organization would always see itself. 
Ivy symbolizes fidelity (it won't easily let go of something to which it is attached) and eternal life (because the plant is evergreen). In ancient Egypt, ivy was dedicated to Osiris, who represented immortality. In ancient Greece, ivy was the plant of Dionysus because of its vigor.  And for me, ivy represents eternal love as I used ivy vines with their beautiful, lush green leaves intertwined with white roses to adorn much of the décor in my wedding to John Moore in 2016 here at The Ivey.
So, I'm sure you can see why The Ivey has chosen this name for the new blog.   Its symbolism is steeped in the imagery of family and love.  Evergreen and strong in our mission, The Ivey remains devoted to serving individuals living with memory loss and their caregivers through programs designed to optimize brain health, promote memory wellness, and provide respite for the whole family.
As science continues to discover evidence that we CAN age well, keep our brains healthy and our mind protected, The Ivey will strive to be a great resource for information, programs, and practical strategies to strengthen your brain every day, regardless of your age! And The Ivey Vine will help spread that information to you, encourage your engagement, and be grateful for your feedback! 
Got a comment? I love 'em! Email them here and I'll read and reply.