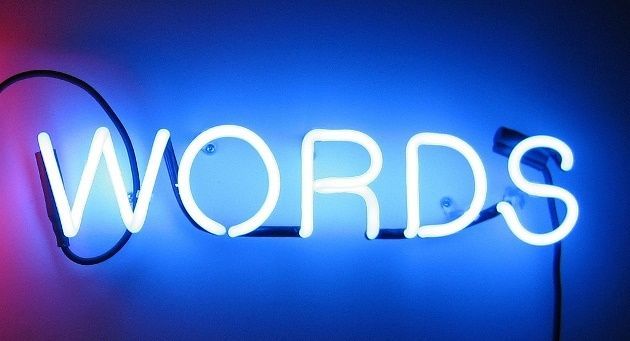 After reading Time Magazine's "2020 Person of the Year" cover story, I was inclined to title this week's blog "2020 Word of the Year."  But then I quickly concluded that a more appropriate title might be just plain "Words."
Words matter.  They stick with us.  They set our expectations.  Words and language reflect the way we think and feel.  Words and even our nonverbal actions hold a lot of power, more than we realize.
Since the COVID-19 pandemic began, have you noticed the subtle changes to our everyday vocabulary and even the new meanings of certain words?  It's a long list:  asymptomatic, bubble, community spread, contact tracing, essential worker, fake news, herd immunity, lockdown, pivot, PPE, PPP, quarantine, science, shift, social distancing, social isolation, super spreader, vaccine, ventilator, and zoom.  Unfortunately, thanks to COVID-19, many of these words now make us feel sad, lonely, depressed, isolated, antsy, angry, bored, worried, fearful. 
For me, the worst of all is social isolation.  Humans are NOT meant to be isolated!
As I said in our December newsletter, "The Center for Disease Control (CDC) now reports that social isolation among elders in 2020 has become a serious public health risk, putting seniors at a higher risk for dementia and other serious medical conditions including heart disease and stroke…"
I would argue that social isolation for ANYONE is a health risk.  School children need to learn, play and socialize together.  People of all ages need to gather with friends and/or faith groups, dine at restaurants, go to shows, workout at the gym, and so much more!  And for the aging among us, social and mental stimulation are among the few tools that can slow the march of dementia.
So, what can we do to avoid the devastating effects of social isolation?  Perhaps the answer lies in the importance of what may be the two WORDS of the century:  PIVOT and ZOOM!   Prior to March 2020, I used the word pivot only to describe what to do with my feet when dancing.  And the word zoom was only used when I was rushing to the next meeting.  Now at 11 months and 45 days (yes, I am counting) into the pandemic, I could write a book on how I have "pivoted with zoom" to conduct my daily work life and keep my social skills alive… even if my dress code has declined a bit.  And that is great fodder for another blog! 
One thing that hasn't pivoted:  For nearly 14 years, The Ivey has understood the impact of social isolation on individuals living with dementia, as well as its impact on their family of caregivers.  Despite the countless ways in which daily life has changed at The Ivey due to COVID-19, despite all the many pivots, our core remains the same.  Our mission is the same.  Our values are the same.  The love for and commitment to our members and families are exactly the same.  And even with only 50% of our furniture (allowing for physical distancing), The Ivey still brings people together each day to socialize and build friendships.
Personally, what would I have done differently in 2020?  I would have bought stock in ZOOM!  How about you?
Got a comment? I love 'em! Email them here and I'll read and reply.  
Please follow us on Social Media:  Facebook, Instagram and Linked In