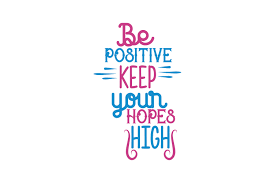 Happy Easter Sunday!  It's a gorgeous day with the bluest skies, the brightest sun, and a touch of warmth that brings out the spring fever in all of us…or the hay fever for a minute.    
Whether or not Easter is a holiday you celebrate or just a day when stores and restaurants close or a time for hitting the beaches during spring break or the weekend before the Masters Golf Tournament, there is a serenity to the day.  And serenity always gives me space to hope and experience the magic of feeling alive. 
Why would I use the words hope and magic at the same time? The answer lies in an article I recently read that stated "magic is actually the power and science of hope.  It's the positive voice in an otherwise hopeless situation that either whispers or shouts that anything is possible!"  So, it got me thinking as I was enjoying a walk on this beautiful, serene Sunday. 
As a child, I hoped that Santa would bring the biggest and pinkest Barbie Dream House to me on Christmas morning.  
As a teenager, I hoped that my high school crush would ask me to the prom and that my SAT scores would open wide the doors to the exhilaration and opportunities of college life. 
When I was in my 20s, 30s, and 40s, I hoped that I would get that big promotion at Bank of America and that I could put my toes in the sand at Wrightsville Beach as often as possible.  
In my 40s and 50s, I hoped that I could become a loving, supportive care partner to both of my aging parents living with dementia, and that my subsequent calling to build and oversee The Ivey would successfully and joyfully come to fruition.  
Now in my 60s, my hope is that John and I continue to be blessed with good health and daily laughter, and that The Ivey marches onward as an invaluable brain health resource and refuge to Charlotte families who encounter memory loss.
Do you see the magic in all of this?  Hope is magical, and essential, and I can't imagine how my life would have been without it.  Even researchers in the field of positive psychology have posited that hope is the single most important feeling state. 
So, foster the power of hope in your life by connecting with the dreams and goals that you have for a healthier, more meaningful and successful life.   And sprinkle some magic in your life!
Got a comment? I love 'em! Email them here and I'll read and reply.  
Please follow us on Social Media:  Facebook, Instagram and Linked In