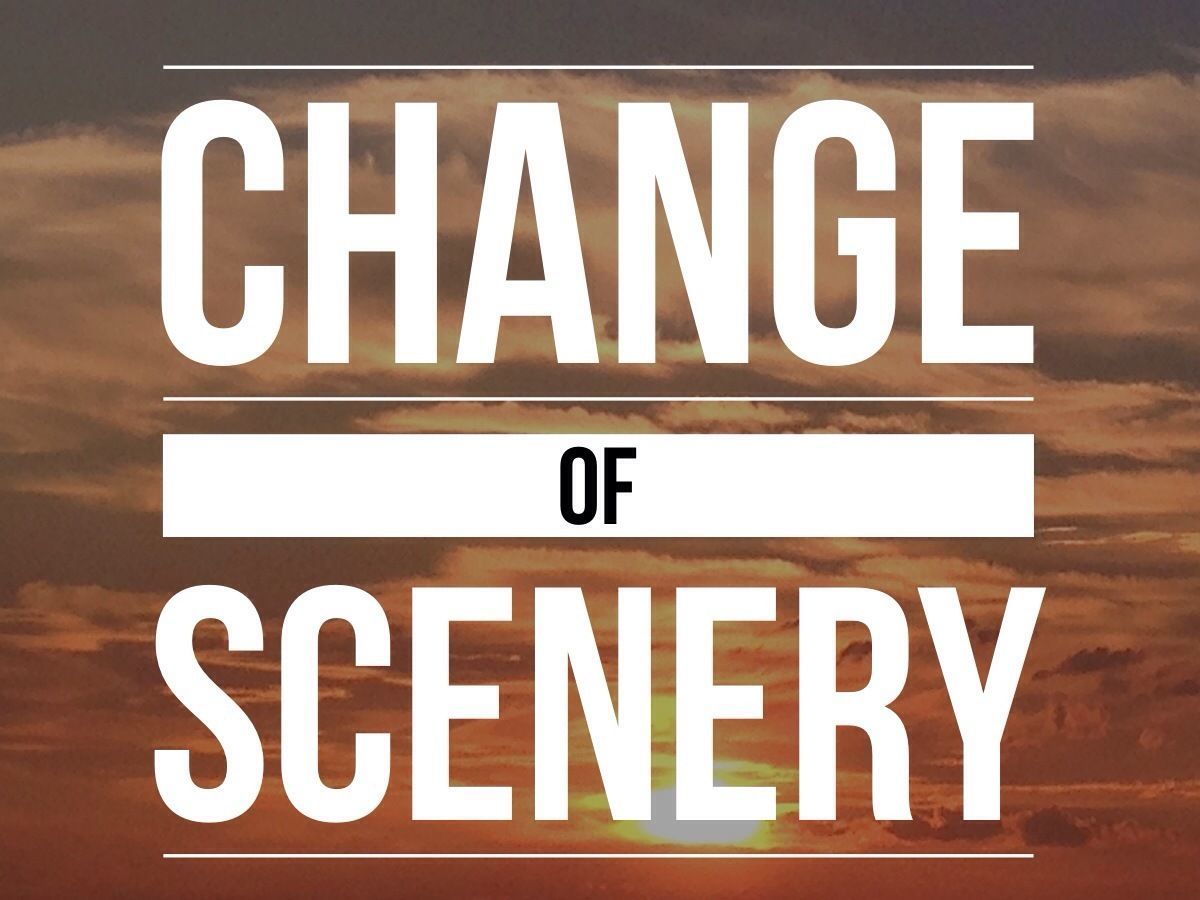 Over the past 30 days, my husband and I have enjoyed traveling to 3 different cities in the Carolinas.  We started with Myrtle Beach, then on to the Highlands in North Carolina, and finally to Charleston, South Carolina. Each trip gave us an exhilarating sense of freedom and inspiring change of scenery. 
Everywhere we went, we enjoyed conversations with complete strangers with smiles that beamed naturally and spontaneously. In the Highlands, John's brother and his wife drove from their home in Greenville, SC to join us for a lovely lunch, a long-overdue face-to-face meeting that left us filled with love and joy.  
Each road we traveled was different from the other.  From small town streets to winding roads, I started thinking about the roads we travel each day and the paths we take without much mindful thought.  Since returning to Charlotte, I have pondered the value of travel and a change of scenery.  Why is it important?  And could we accomplish a change of scenery every day, even without traveling away from home, if we make it intentional?
From the pandemic's shutdown in March 2020, until reopening in August, we found ways to settle into a new work-from-home routine and accomplished much.  For me, this new routine was exhilarating.  Don't get upset with me now, but I loved it!  Although I already had a home office, I updated it and made it extremely functional.  I could open the windows in this "new" office, feel the outside air (when it was not so humid), and watch the dogs run and play in the park in front of my home.  The updating and settling in was inspiring and felt like a refreshing change of scenery even though I really had not gone anywhere.
And I think this is the a-ha from my recent travels:   Much like last year while working from home, I really didn't have to go anywhere to experience the mental and emotional boost of a change in scenery.  So, I thought of some things we can do daily or weekly to find our own "change of scenery":
Take a walk… spending time in nature boosts mood and mental health
Insert one new activity into your daily routine to change the landscape of your day
Go to a new restaurant weekly or monthly… discover new foods and experience different vibes
Go to the Immersive Van Gogh exhibit or take a tour around town to see the beautiful building murals and experience art in a unique way you haven't previously considered
Be mindful to what change of scenery you can create right in your own home, neighborhood or city that will ignite the fires within and generate a brain boost of happiness and joy.  Just another wonderful way to keep your brain healthy and sharp!  (If you are interested in learning about keeping your brain sharp, register for a free September info session about The Ivey's upcoming new Brain Health Solutions workshops, click here.)
Got a comment? I love 'em! Email them here and I'll read and reply.  
Please follow us on Social Media:  Facebook, Instagram and Linked In