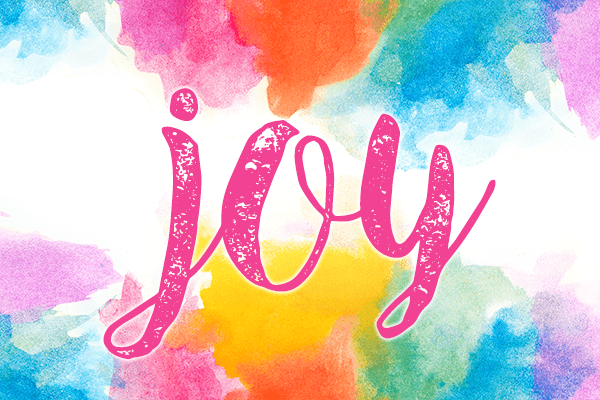 Something happened last Friday to remind me that I don't often hear the word 'joy', at least not as often as I hear the word 'happy'.  At the end of The Ivey's 7th brain health workshop one of the participants used both of the words, exclaiming to staff member Flora and me "This is such a happy place.  There is so much joy in all the staff."  
Besides feeling proud, I immediately experienced happiness and joy.  As I later reflected on the moment, I pondered the difference between happiness and joy.   
Hearing her spontaneous comment made me feel happy.  
The fact that the joy within The Ivey is obvious brought me joy.       
My happy feeling is dependent on her opinion and my joy is reliant on The Ivey's purpose.  Two words, two feelings...with clear distinctions.  
My next reflection:  She is right; I believe her.  The Ivey radiates joy through genuine smiles, laughter & compassion, and experiences that are anything but average.  The joy spreads like wildfire among members, families, staff, and visitors alike.  It is with this reflection that I understand that joy is what connects me to a life of purpose and meaning.
Do you know your purpose in life? Does it bring you joy? The following 2 definitions may help you.     
~ from www.compassion.org
"Joy is an inner feeling. Happiness is an outward expression. Joy endures hardship and trials and connects with meaning and purpose. A person pursues happiness but chooses joy."                                                   
~ from https://www.psychologies.co.uk/joy-vs-happiness
"Joy and happiness are wonderful feelings to experience, but are very different. Joy is more consistent and is cultivated internally. It comes when you make peace with who you are, why you are and how you are, whereas happiness tends to be externally triggered and is based on other people, things, places, thoughts and events."